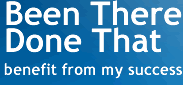 Learn more about...



I've learned what works! Here's the hows and whens.
What kind of conversions are you getting from your website? 3%? 5%? Are you happy with letting more than 90% of your visitors click away from your site without doing business with you?
You're not? I can help.
Hi! I'm Bob Chieffo, Founder of Rainmaker Interactive. I grew my two most recent companies, RegionaHelpWanted.com, Inc and Cupid.com, Inc. from concept to multi-million dollar cash generators in less than seven years. I've learned A LOT about how to make websites work. Now, I can share that knowledge with you.
How'd I get here? Let's go back... way back to the dark ages of 1995.
I first started using the Internet to promote my computer training school by generating leads, automating marketing, and of course, pre-selling prospects. Over the next few years, one too many people asked for my help and advice for their website so I decided to open a web design company - Cambridge Web Solutions. It provided website design, content creation, usability (read: maximize traffic conversion), and search engine ranking improvements.
Then, in the middle of 1999, CWS launched HudsonValleyHelpWanted.com (the region between NYC and Albany, NY), CapitalAreaHelpWanted.com (Albany, NY) and RochesterHelpWanted.com (Rochester, NY). In just a few months it was obvious that the idea of a locally branded and promoted help wanted website was a hit. So I formed RegionalHelpWanted.com, Inc. with a partner, secured $2.5M in venture capital and continued launching more than 340 locally branded and advertised help wanted websites across the United States and Canada.
In late 2002, the help wanted websites started throwing off a bunch of cash, so we searched for the next big thing. Looking to go after the personals market, we launched Cupid.com. Cupid was a fun challenge: getting visitors to pay for a subscription when they could get same for free on thousands of other online dating websites.
Building on the success of Cupid, we acquired the nation's largest speed dating company, Pre-Dating.com. With this, came new conversion challenges from brand and product loyal customers. Over the next 18 months we wove Pre-Dating.com into the fabric of Cupid.com and Cupid.com/Pre-Dating, Inc now holds over 300 speed dating events every month.
The conversion and marketing techniques I highlight on this site and in my blog made RHW grow so fast that it was named one of the Entrepreneur Magazine's Top 100 Fastest Growing Entrepreneurial Companies in the United States. A mere seven years into this adventure, both had combined sales of over $28M annually.
UPDATE: On February 8, 2008 we sold the companies RegionalHelpWanted.com, JobShop.ca, Cupid.com, PurplePages.com, and Regional Radio Group to OnTargetJobs.com, a subsidiary of the private equity firm Warburg Pincus.
Want your website to work harder? Check out my blog - Interactive Improvements. I'm willing to bet you'll see a scenario or two that your website can benefit from.
Yours truly,
Bob Chieffo
Learn more about our services